Classes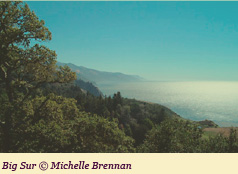 Learn the secrets of the Universe. Know how to tap into your inner wisdom to make the best choices. Discover a more purposeful and joyful life. Join with like-minded people who celebrate your successes and help you envision a more satisfying and prosperous life.
All of this is possible and more. I know because I have been living these experiences for many years. I have learned to hone my natural intuitive abilities from lots of life's ups and downs. I have studied with a wide variety of brilliant teachers, including Donna Eden, Sonia Choquette, Gary Zukav, Laurelle Gaia, and Abraham. In addition, I receive insights from my own inner guidance. These courses are my unique offerings from the best of what I have learned over the years. I would love to share them with you.
---
INTUNING ® Series:
This series of classes provides a transformational experience and helps you keep the communication channel with your inner guidance system open and clear. It encourages the inner shifts that produce the outer results. 
I – Intro to Your Life (The Energetic Blueprint for the How? What? and Why? of You)
This course gives you a foundation for understanding who you are, why you are here, and what you came to do. Join me in unraveling the mysteries of mind and body. You will gain a greater understanding of the design of life. This course combines the latest research in  Quantum physics,  spirituality, psychology, and  brain science combined with leading edge information about our energetic Universe. It answers the BIG questions and will start you on a journey of transformation. This information is prerequisite to the "Destined to Make a Difference" course.
II – Destined to Make a Difference
This course presents a proven 5-step process that takes you on a journey of discovery to your inner guidance system and place of true power. Discover what intuition is, where it comes from, and how to use it as a guidance system for an incredibly joyful experience. Each one of us are created with a lifeline to a greater wisdom and broader perspective. Learn to tap into this resource of knowledge. Fine tune your perception. Navigate your life with ease. The insights and practical tools that you receive, show you how to be the loving, intuitive, prosperous, creative, and expansive being that you came to be!
---
WISE-AT-ANY-AGE series:
This series of classes helps you develop a deeper satisfaction with your current life and encourages you to join with others to create a community for support and personal empowerment.
I – How to Find Meaning in Your Life
This course allows you to dive deeper into the meaning in your life.  You learn to make wise decisions for yourself according to your values and priorities. You gain insight and clarity while staying focused on what is really important. And you end each day with a deep sense of satisfaction in how you lived and the choices you made. Each participant receives a beautiful hands-on imagery tool which includes 17 full-color photos used for visual journaling. It's easy, fun and rewarding! Reawaken to a deeper purpose in your life. Say "YES!" to yourself today. You're Worth It!
 II – Friends in High Places – Support Group 
Feel Nurtured and Supported as You Experience the Power of the Universe Listening to & Fulfilling your Dreams
Experience the deep satisfaction of community. Join with others in a supportive atmosphere that nurtures your soul. Feel the power of like minds sharing your vision. Discover how easy it is to create your perfect job, relationship, or lifestyle. This class guides you in starting your own unique support group. Includes a 22-page instructional booklet.
---
Classes are open to anyone anywhere because they are offered via telephone or video  conference calls. You receive email handouts for each class so it is easy to follow along with the discussion. If you are on the live call, you have the opportunity to dialogue with me and the other participants. Some sessions are recorded, so you can listen at a later date to the replays. It's like being in a classroom in your own living room!
---
Friends in High Places  –  Support Group
This three week course offers you the experience of being surrounded by friends who support your goals and dreams. You will have the opportunity to participate in the power of the group process via video conferencing and see how quickly your desires manifest! You will receive an instructional e-book so you can re-create the experience with your family and friends. Learn more…
---
Email me at Michelle@Qi-Coach.com or call for more information (831) 484-1400. Make sure that I have your name and email so that I can send you the details.
---
What's it like to take one of my classes? Click on Testimonials to see what others are saying.
---
Personal One-on-One
Coaching

–
I offer a unique brand of  mentor coaching for those who want individualized guidance as they navigate their lives toward greater meaning, satisfaction, and success! Check out my Coaching page or contact me at (831) 484-1400. You deserve to thrive! 
 P.O. Box 3281 | Monterey, CA 93942 | (831) 484-1400 | Michelle@Qi-Coach.com | Quantum Insights is a Registered Trademark | © 2018 Michelle Roemer Brennan